Factory visits are suspended for the foreseeable future.
The stores, restaurants, and Jewelry Ei have resumed operations. 
All of us here at Chateau Katsunuma have a renewed vigor, and are ready and waiting for your next visit.
BRAND
A commitment to the taste, a commitment to the ingredients, and to the production process itself.
All to encounter a time where time itself seems to flow a little slower.
VINTAGE WINE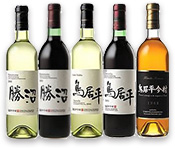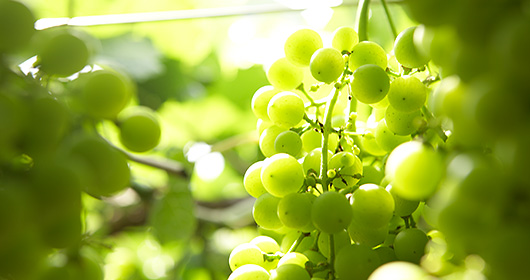 Our commitment to wine making begins with the grapes.
Wine Shop Chateau Katsunuma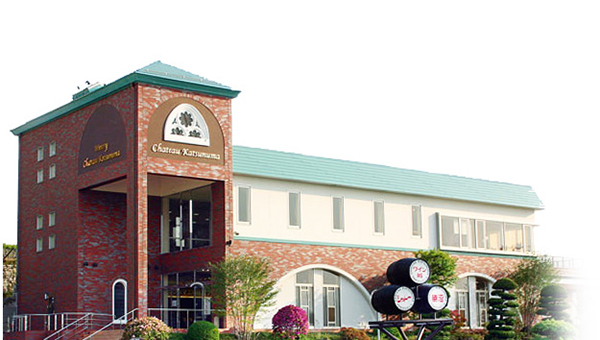 Chateau Katsunuma is situated within a 15-minute walk from Katsunumabudokyo Station. With a direct sales store featuring free wine samples, a directly operated restaurant, and winery tours, you can enjoy yourself to your heart's content.
Wine Shop Chateau Katsunuma

We have a full selection of all the products we produce at our winery, as well as a plentiful free samples. We look forward to your visit.

Chateau Katsunuma Winery

Winery tours where you can enjoy the process of wine manufacturing. In the dark of the wine cellar you can enjoy the sight of barrels of wine and wine aging in bottles.

Restaurant Toriivilla

Toriivilla is an authentic French restaurant in a relaxed space based on the idea of local production/local consumption.

Access

We are in a prime location conveniently located within walking distance of Katsunumabudokyo Station (JR Chuo Line). Alternatively, a 5-minute drive from the Chuo Expressway's Katsunuma IC.
Chateau Katsunuma wine, find a new favorite
Chateau Katsunuma's official online site.
Imparting the passion of our wine makers straight to you.