Wine making at Chateau Katsunuma
BRAND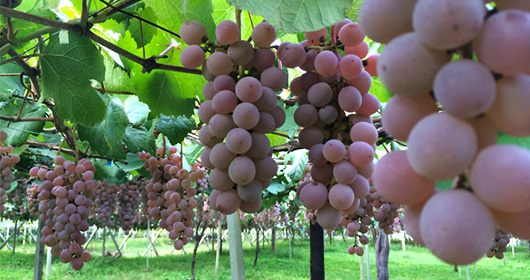 From the moment they are born, there is wine.
Growing grapes in the field. When we harvest something good,
we make that little bit of wine.

This is the family we were born into.

To make wine we can be proud of, we are the ones who grow the grapes.

We believe this is not only natural, but as things should be.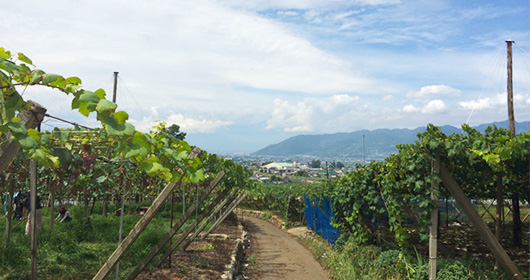 It has been 140 odd years since we have been captivated by wine making.
"Commitment" is how people refer to the path we have walked.

A commitment to the taste, a commitment to the aroma, to the ingredients, and to the production process itself.

All to encounter a time where time itself seems to flow a little slower.

Perhaps it can be said that this commitment is natural, maybe it is filled with our dreams.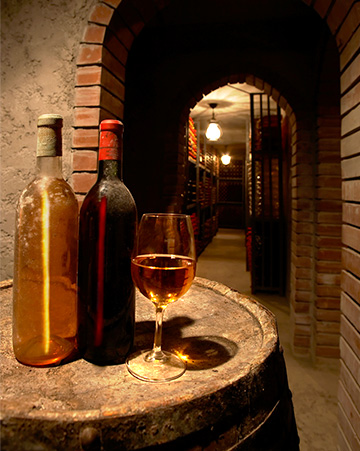 The path of the oldest winery in Katsunuma – Chateau Katsunuma
Located in the eastern side of the Kofu basin, Katsunumacho's climate boasts a variance between warm and cool that make it ideal for grape cultivation.
It is the oldest grape cultivating region in Japan. Chateau Katsunuma began in 1877 when Yosaburo Imamura, our founder and grape cultivator, went to France to learn wine production.

It has been around 130 years after working with the wine making techniques brought from France. From the first generation through the third generation, we have a commitment which we uphold to this day. Our commitment to wine production is "from grape cultivation to production to when it is sold to you, consistently handmade." In other words, we don't depend on anyone other than ourselves.
Wine Shop Chateau Katsunuma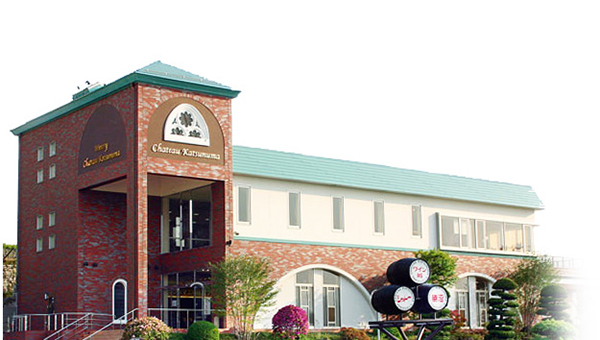 Chateau Katsunuma is situated within a 15-minute walk from Katsunumabudokyo Station. With a direct sales store featuring free wine samples, a directly operated restaurant, and winery tours, you can enjoy yourself to your heart's content.
Wine Shop Chateau Katsunuma

We have a full selection of all the products we produce at our winery, as well as a plentiful free samples. We look forward to your visit.

Chateau Katsunuma Winery

Winery tours where you can enjoy the process of wine manufacturing. In the dark of the wine cellar you can enjoy the sight of barrels of wine and wine aging in bottles.

Restaurant Toriivilla

Toriivilla is an authentic French restaurant in a relaxed space based on the idea of local production/local consumption.

Access

We are in a prime location conveniently located within walking distance of Katsunumabudokyo Station (JR Chuo Line). Alternatively, a 5-minute drive from the Chuo Expressway's Katsunuma IC.